Our Guide To Choosing The Best Bottle Warmer
The bottle warmer is not a trivial child care product: it greatly facilitates the daily life of parents. Its many advantages do not leave indifferent but still it is necessary to choose the right model. Nowadays, the bottle warmer has multiple functions, but it is on its primary function of bottle warming that parents base themselves. The device must be powerful enough to deliver the baby meal quickly and at an acceptable temperature safely. We suggest you discover in this guide how to choose the best device according to your needs.
Why use a bottle warmer?
Before buying a bottle warmer, do not hesitate to take the time to ask yourself if its use is necessary in the early stages of your baby's life. In fact, by assessing your needs as closely as possible for your childcare purchases, you will be able to judge whether a bottle warmer fits into the framework of primordial acquisitions. The breastfeeding of the child makes it possible to postpone this purchase. Because a bottle warmer, even if it is practical, is in this case, not essential.
In the past, the milk of our cherubim was heated in a bain-marie. It was an effective but tedious method: it took time, especially in checking the temperature of the liquid. Burns, then, were unfortunately commonplace. Today, the microwave replaces this old method. However, even if it delivers a content very quickly, it heats very unevenly and randomly. This system is also far from safe. Moreover, because of the waves, the milk undergoes a clear nutritional loss and a degradation of the vitamins. In the end, baby's milk is denatured; which has consequences for his health.
In comparison, the bottle warmer is a device adapted to heat the meal of the child in record time. It was designed for the sole purpose of receiving a bottle or a small pot to warm. It is therefore strongly recommended because of a secure use.
Comparative of the top rated models by parents
The First Years Night Cravings Bottle Warmer & Cooler
The First Years Night Cravings is a versatile bottle warmer and cooler that can be used both at home and while traveling. Designed to feed baby at home and on the move, this mobile device's power supply is an electrical hookup.
Powerful, its steam heating system can warm a bottle in ninety seconds. To use it, fill the appliance with water, depending on the amount to be heated and its initial temperature. Thus, for a bottle that contains 120 ml of milk at an ambient temperature of 20 ° C, 8 ml of water will be sufficient to heat it.
For added safety, the device stops automatically when all the water has evaporated. Universal, the First Years Night Cravings is compatible with small pots and can accommodate all formats of bottles. A special basket comes with the device to carry small pots.
It also keeps bottles cool for up to eight hours. Turquoise, blue and white, the device is made of polypropylene. It measures 17 cm x 25 cm x 25 cm (W x H x D).
Tommee Tippee Closer to Nature Electric Bottle and Food Warmer
The Tommee Tippee is a bottle warmer for the home. This electrical appliance consists of a tank, on the front of which are a light and a knob to turn to select the desired setting. It can heat the milk in a progressive and uniform way within 4 minutes.
Thus, the milk is mixed continuously, which prevents the formation of hot spots and preserves its nutrients. To heat it, simply place the bottle in the tank and fill it with water, 10 mm below the edge. After that, all you have to do is connect the appliance so that the indicator light comes on and turn the knob to setting 3. Once the water has been heated, the indicator light goes out and the thermostat keeps it at water temperature.
To finish heating the milk, simply set the knob to 1 or 2, depending on the desired program. The heating rate depends on the volume of milk and its starting temperature (room or refrigerator). Versatile, the Tommee Tippee electric bottle warmer also allows to heat small pots according to the same principle. Plus, it's compatible with most bottle sizes.
Before cleaning, unplug the appliance and let it cool down. It is also recommended to descale it every four weeks, to ensure its proper functioning and longevity. Use for this purpose descaling bags and follow the recommendations of the manufacturer. A user guide is delivered with the device.
Philips Avent - SCF355/00
The Philips Avent SCF355 / 00 is a unisex bottle warmer that can heat 5oz of milk in just 3 mins.
After placing the bottle in the container, simply plug in and flip the on/off switch on the back of the unit. A neon light lets you know the unit is on and working.
It is quite possible, moreover, to heat several bottles with the same volume of water. Simple and versatile, the Philips Avent SCF355 / 00 also heats small pots. So, whatever the time and whatever the place, this insulated bottle can heat the baby meal independently. This system is compatible with different models of baby bottles and small pots from the Philips Avent range. It also has a convenient defrost function.

The best baby bottle warmer buying criteria
There are different types of bottle warmers to meet your every needs at home or on the move
Standard
Classic and timeless this device fits the lifestyle of parents. It is accurate, can be used easily, and would fit all kind of baby bottles. You will get a ready-made bottle in 2 minutes with this type of system. 
Express
This one will warm baby's bottle in 30 seconds. It mixes the power milk and water perfectly. It also has a self-cleaning system.
On the move
When on the move, this type of bottle warmer is practical. It can warm the bottle without electricity. The milk will be warn in 2.5 minutes.
For the car
This type is made for car travel. It can plug into the cigarette lighter. This one takes 10 minutes to warm up the bottle.
Wireless
A revolutionary product. Easy to use, it activates by twisting the capsule and reactivates by sterilizing it either electrically or in boiling water. 
Benefits of a bottle warmer
The bottle warmer is helpful tool that facilitate meals preparation.
No more risk of burns. 
What to look for in a good bottle warmer
As in any thoughtful purchase, a number of criteria must be observed before defining one's choice.
Type
It should adapt to your lifestyle. If you are not into brand then pick a standard, universal bottle.
Heating time
This is device dependent varying from seconds to minutes.
Security
Pick a bottle warmer that meet the safety requirements. Some make a sound when the bottle is warm.
Congestion
Some equipped with a sterilization system host a pacifier basket.
Price
You will find a bottle based on your budget.
Related Article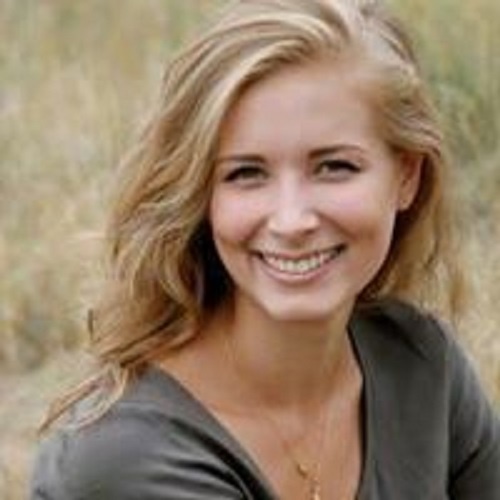 Nandi Belsham created this blog in order to introduce you to the best nursery products for your baby to grow up in excellent conditions.
Nandi is a mom of three who understands that it can be overwhelming to pick the right product for your needs with so many choices on the market.
She enjoys sharing her reviews with you so that you won't have to scan through hundreds of websites. She has done all the hard work and hope you find it usefull.
Love,
Nandi.