All traveling parents are looking for a solution to keep their children occupied during the long hours of waiting at the airport. Trunki suitcases are hand luggage specifically designed to meet this need. They are true playmates for little globetrotters thanks to their original design. In just a few years, the Trunki brand has established itself as a reference in the field of children's luggage. Whether in the form of vehicles, animals or solid colors each child will find a model that will please him. So how to choose your Trunki children's suitcase?
Introducing the Trunki children's suitcase brand
Trunki is an English brand of cabin luggage for children created by Rob Law. Its concept is innovative: small suitcases equipped with 4 wheels and can serve as a carrier. The size of a hand luggage, these bags follow the child everywhere to make the trip enjoyable. The Trunki brand has made the choice of a practical design for parents and fun for children with a different design and original colors.

They take back children's favorite games and animals to amuse them and keep them occupied during frequent waiting times while traveling. Rob Law designed his first suitcase in 1997, but it was not until 2006 that his suitcases were marketed. In 2011, Trunki exceeds one million suitcases sold. As of 2012, these children's bags are made exclusively in the UK and meet environmentally friendly recycling requirements after use.

Since its creation, the brand has received more than one hundred awards in the fields of toys, design, childcare and business. Originally, the brand only created its famous Trunki Ride-On children's wheeled luggage. It is still its flagship product currently. In recent years, Trunki has diversified into creating practical travel accessories to make traveling with children easier. Backpacks and cushions for car trips complete the range.
The main features of the Trunki suitcase

The Trunki Ride-On case has a capacity of 18 liters. It weighs only 1.7 kg, for a size of 46 x 21 x 31 cm. It has a light weight for children and a size suitable for hand luggage on all airlines, even low-cost (EasyJet, Ryanair, Flybe, etc.). This cabin luggage is made of quality plastic that has been selected for its durability and lightness. To keep its contents safe, its closures are secure and a lock with a key is on the front.
A soft rubber seal is located along the closure to protect the little ones' fingers. The saddle on the top of the Trunki suitcase is comfortable and the pretty horns serve as handles for the child. It can then move more easily while driving. The 4 wheels are equipped with stabilizers to avoid the falls of the little adventurers. This carry-on is equipped with a strap to be pulled by the child and a handle to be carried by the parents.

Inside, the Trunki suitcase is divided into 2 compartments with elastic straps to keep its contents in place while traveling. It also has an internal pocket for small items. A safety belt for teddy bears is even planned. No more loss of the precious blanket on vacation!
When to buy a Trunki suitcase for your kid?
The carrying function of the trunki bag is intended for children over 3 years, for reasons of balance and posture. The child must be able to hold well alone. The bag can be used as a carrier up to 8 years of age or for a maximum weight of 50 kg. Before the age of 3 or after the age of 8, it can still be used as a classic suitcase. Its funny design and solidity make it a luggage that follows the child throughout his growth. The Trunki suitcase can be sold as a birth gift. In this case, it serves as a bag to carry the affairs of the newborn, then carrier when the child reaches the appropriate age. This suitcase is often part of Christmas gifts in families of globetrotters!
What is the storage capacity and what can be put in a Trunki suitcase?
Its dimensions being those of a cabin baggage, the volume of the Trunki suitcase is 18 liters. Its capacity is adapted to a week of clothes for a child. For example, you can easily put on 1 pajamas, 7 panties or underpants, 7 pairs of socks, 3 pants, 5 tops, a teddy bear, some toys and a toiletry bag. Its small inner pocket can store small toys so you do not lose them. The child then has close his toys and his blanket. He can best occupy the waiting hours at the airport. The suitcase serves as a carrying bag during a trip, but also storage for toys at home.
Benefits of the Trunki suitcase
Its many functions make it a very useful bag when traveling. Parents appreciate its practical side, its lightness and its solidity. It is also guaranteed 5 years. The suitcase will occupy the children during prolonged waits, at the airport for example. The child will be able to ride with the carrying function of the Trunki trolley, or to leave some toys to take care of the boarding. When the child is tired, he can be pulled by his parents through the strap. The little ones also appreciate its look, its colors, and its customizable fun design.

Stickers allow the child to change the appearance of the bag so that it matches 100%. Everything is also thought for the safety of the little ones. Stabilizers and horns as handles are installed to reduce the risk of falls. A soft rubber along the zipper serves as protection for small fingers that could get caught in it. All products of the Trunki brand are tested to ensure optimum safety for children. This suitcase is provided at all points for the trip with children.
The best Trunki ride on suitcase
With a red body and black dots, Harley the Ladybug has a cheerful look and a lightweight design. It was created from the classic models of the Trunki brand. A black strap is also provided.
You May Also Like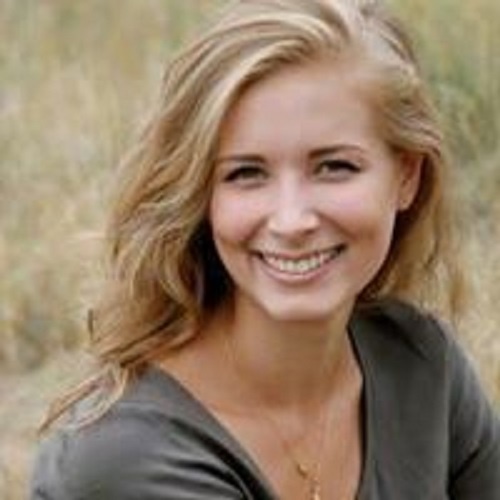 Nandi Belsham created this blog in order to introduce you to the best nursery products for your baby to grow up in excellent conditions.
Nandi is a mom of three who understands that it can be overwhelming to pick the right product for your needs with so many choices on the market.
She enjoys sharing her reviews with you so that you won't have to scan through hundreds of websites. She has done all the hard work and hope you find it usefull.
Love,
Nandi.